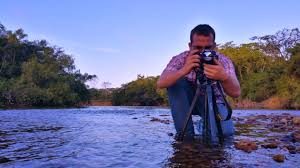 If you are a professional traveller and mostly document your adventures, you are mostly using a tripod as part of your essential toolkit. Whether you are hiking in the mountain of Nepal or wandering the streets of Italy, you will need a good working tripod.
Here are some reasons why you need a tripod when travelling:
Do you really need a tripod? Well, not everyone needs a tripod. But, if you really want to capture professionally sharp images of sunset, landscapes, time-lapse video, low light situations, and so on, then a lightweight travel tripod is important for you.
A tripod is also good if you are travelling by yourself since you can take selfies with the use of it. You can also use this for vlogging since your friends will not want to wake up early in the morning just to hold a camera for you.
Features of tripod
Materials. Aluminium and carbon fibre are the most usual materials tripods are made of. Choose carbon fibre since it is more lightweight and stronger and do not rust easily unlike aluminium. However, it is more expensive, but if you are always on the road, this will be a good investment.
Height, folding size and weight. These are all essentials because you want to make sure that your tripod can fold up and easily fit your backpack. You also want the height to be just right. There are smaller tripods which weigh less and will limit your options in framing. There are others that can extend up to six feet. So choose well.
The weight also is a consideration since you do not want it to be too heavy as you do not want it to be a burden as you travel the city or go hiking. Lightweight tripods are more expensive. So try to find where your budget will take you and see if the weight is just good for you.