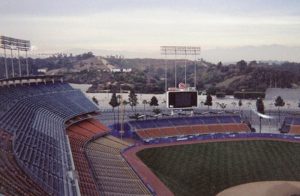 Even if it's not the home of your favourite sport, visiting stadiums of various games and teams around the world is a lot of fun for almost any sports fan. Nothing compares to seeing what you see on TV in person, especially if you're lucky enough to attend a game and feel the atmosphere of game day. Here's our top picks for stadiums around the world to see on your travels.
Camp Nou – Barcelona, Spain
Home of FC Barcelona, this is one the most impressive football stadiums in the world. With a capacity of almost 100,000, this is where many of the football greats have played.
There's stadiums tours for different budgets, and the museum is full of club history. It's awe-inspiring to see the stadium in person.
Bell Centre – Montreal, Canada
This is the North America's National Hockey League's biggest ice hockey arena. Hearing the fans go wild during a Montreal Canadiens game is just part of the amazing atmosphere at Bell Centre. It's in Downtown Montreal, so it's easy to plan a day around visiting the arena.
Dodger Stadium – Los Angeles, USA
This is one of the Major League's oldest ballparks, and every year countless sports fans make the pilgrimage to this iconic stadium. The World Championship and World Series games are played here, and there's a lot of history within the stadium's walls.
Wembley Stadium – London, England
Wembley Stadium is London's premier football stadium, but it also hosts concerts as well. Tour the legendary stadium on their guided tours and learn about all the history the stadium holds. They even hold children's birthday parties – imagine being that lucky little football fan!
There you have it, sports fans! Whether you love football, baseball, hockey, or another sport altogether, these stadiums are all fantastic places to visit. We definitely recommend taking the stadium tours where possible; nothing compares to seeing the pitches or arenas in person, and standing where the players themselves stand.