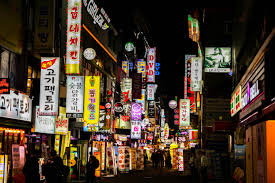 Are you visiting Korea for the first time? Travelling for the first time can be daunting so arm yourself with these useful travel tips to South Korea.
Do not take the airport taxi. Once you landed to Korea, do not take the airport taxis because they are really quite overpriced. You can find other ways of transportation like the subway trains as they are connected to airports. Korea has good public transportation system so you do not really need a car to go around.
Get a transportation card. Tmoney and Cashbee are examples of transportation cards you can purchase at some type of convenience stores at the airport. What you do with this card is you load it up with money and it goes for subways, buses and taxis. You may also use these cards to buy some things as many stores accept these cards.
Use Airbnb. There are so many good Airbnb places to rent, especially if you are travelling with a group of friends. It is also interesting to note that most Airbnb places use battery powered electronic access and sometimes those batteries run out. In case it happens to run out, all you need is a 9-volt batter and plug it on the little spot on the side to make it operational again. Once you get in, you can change the battery inside.
Get an app for the subway. The Subway (Ji Ha Cheol) app is one of the reliable apps you can use. There is a good reason why this app is a popular redition of the Seoul subway map. It is accurate, detailed and provides information about which car is closest to your transfer.